This is such a beautiful time of year. Everywhere I look blossoms are appearing, flowers are bursting into bloom and the air is so fragrant. I'm reminded of a William Wordsworth poem I studied long ago in an English literature class:




I wandered lonely as a cloud
That floats on high o'er vales and hills,
When all at once I saw a crowd,
A host, of golden daffodils;
Beside the lake, beneath the trees,
Fluttering and dancing in the breeze.
In this blog I will be showcasing three shops, Joyflower, Yankee Burrow and Ancient Oils.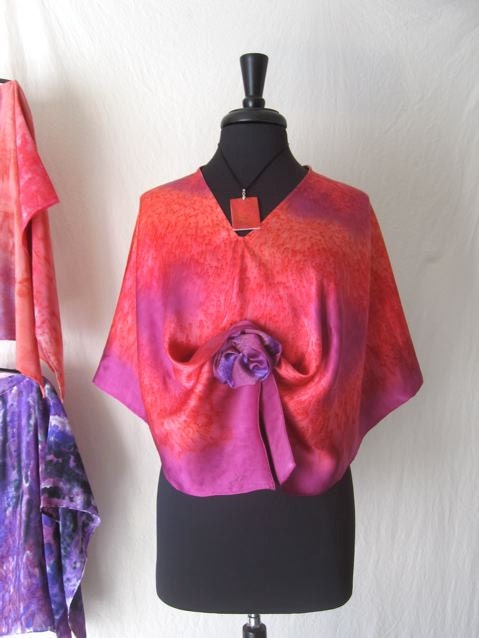 To celebrate this season, I've chosen a stunning
Spring Fashion Hand Painted Charmeuse Silk Poncho
by
Kristin Joy Light at

http://www.etsy.com/shop/Joyflower?ref=pr_shop_more.

Believe it or not, this silk poncho is actually a silk square that can be worn in a variety of ways. I love the r
ich coral red and magenta colors.
If you check this out on the website, you will see illustrations of how to tie it in different ways to achieve different effects. You can also see
a brief video overview of the process of silk painting at http://joysilk.com/
Painting.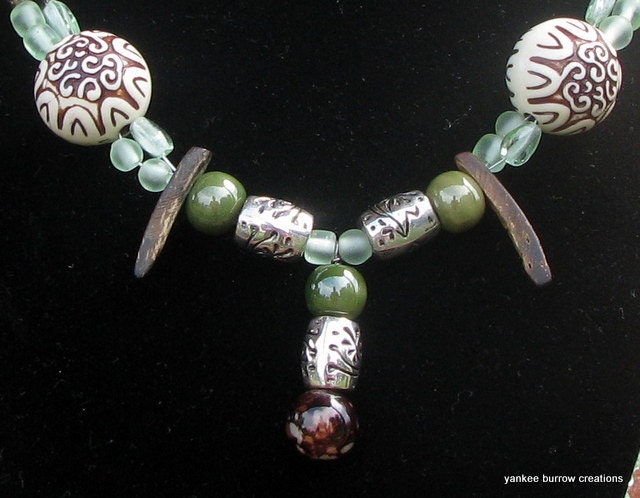 Having just returned from South Africa, I was immediately drawn to Debbi and Amanda's shop, Yankee Burrow where I found this beautiful

African beaded necklace, brown and green

created by Debbi for
http://www.etsy.com/shop/YankeeBurrowCreation
Perfect for spring, the green and brown beads are interspersed with silver and wood to add to the African feel of this unusual piece.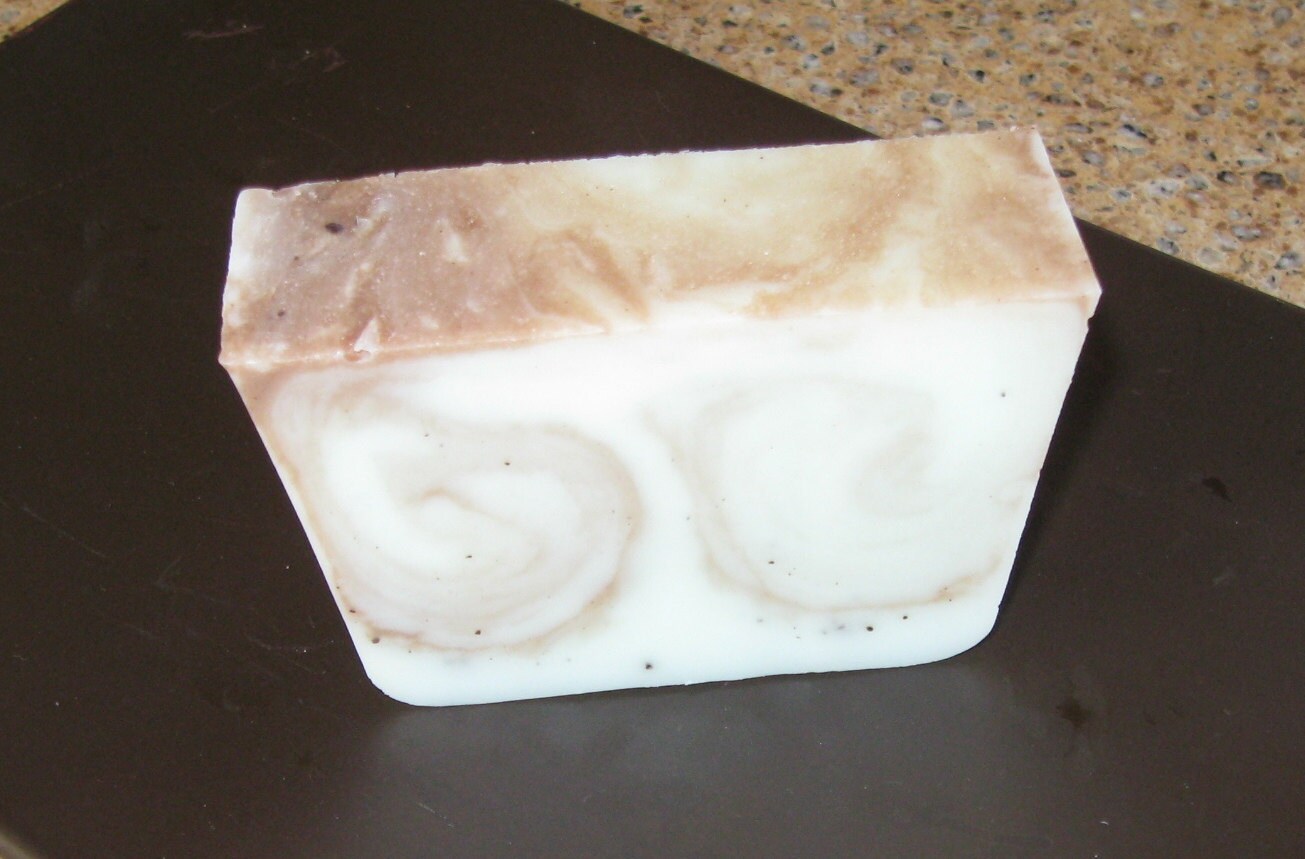 I love chocolate so, when I saw
Mint with Chocolate Swirls Luxury Soap

by
Lilly DelValle, I was blown away! Imagine bathing in chocolate mint!
This soap is made with real Cocoa butter, peppermint essential oil and real cocoa powder for swirls. Whether you are using this in the day or at night, it is sure to soothe you and leave you with a feeling of well-being.
Lilly works with Essential Oils due to their Healing and Spiritual properties. Be sure to visit her shop for a delicious experience at
http://www.etsy.com/shop/AncientOils?ref=pr_shop_more
I hope that you have enjoyed this blog and that it will heighten your spring experience.